Kristi Olander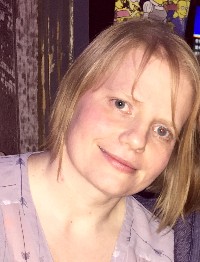 Biography
Your body is designed to heal, repair, and replace itself!
You body replaces blood cells every 120 days, skin cells every 30 days, liver cells can be replaced in 7 days and your intestinal lining every 3-4 days.
Your body is far more powerful than you are permitted to believe. Every medical study has proven one simple fact: The mind can heal the body. Few drugs can equal the body's self-healing capabilities.
THE TRUE MAGIC EXISTS IN YOU!
~ YOU ARE MADE OF 206 BONES, 360 JOINTS, 640 MUSCLES, AND 37.2 TRILLION CELLS.
YOU HAVE EVERYTHING YOU ALREADY NEED! ~S.K.
My name is Kristi Olander, DPT, CBP; I am a physical therapist and a holistic healer.
My spiritual journey began when I set out to reclaim my health from an auto-immune disorder. I gained knowledge in many different healing modalities including Bodytalk, Universal Health Principles, Accunect, Sacred Activations, Psych-K, Delores Cannon Quantum Healing Hypnosis, Reconnective Healing, and more.
My journey ultimately changed my perspective on life and what is possible. God put certain people and certain situations in my path just to show me the infinite possibilities. My illness helped me to reconnect with my body, to shift my awareness, and to appreciate the journey and all the life lessons on the way. We are not just physical bodies and true healing must address all levels-mind, body, and spirit.
Are miracles possible? Yes!
Can the body heal itself from illness? Yes!
Do we all deserve joy, happiness, and abundance? Yes!
My goal is to help people experience optimal health, joy, and fulfillment in their lives. My unique approach helps to ignite the body's self healing capacities while disconnecting you from limiting beliefs, patterns, programs, and helping you process any emotional trauma/charges being held in the body, allowing you to reconnect to your authentic healthy self.
If you are ready to discover and activate your own inner wisdom for healing of the mind, body, and spirit, I am here to help guide and facilitate this process for you. Schedule an in person or distance session today!