Sabine Wezel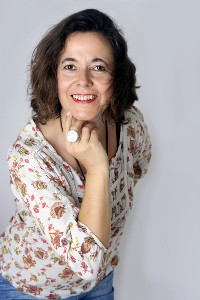 Biography
» German
On the commencement of my professional career in my early 20s I got in touch with alternative approaches of problem solutions. I discovered family therapy and Neurolinguistic Programming (NLP) and since then, I constantly worked on extending my experience in human resource and relaxation techniques.
In 2013 I got in touch with BodyTalk and this approach enhanced my personal life and my Cochings with Clients. The feedback of my clients made me to continue studying BodyTalk. With BodyTalk I get immediatly to the core of a problem and this accelerates the therapeutic process, and the understanding of symptoms in a bigger picture.
After more then 20 years experience in working with people, I can say it's my vocation. I have dedicated my life in supporting people in their process of managing changes in their private and professional environments, focussing on a healthy, fulfilling, goal orientated lifestyle.
I am available for one on one sessions in Bamberg, Coburg and Regensburg Bavaria.
Skype Coaching is available.
languages: German & English
BodyTalk Courses:
Accsess
Fundamentals
Fundamentals Integration
Modul 3 & 5
MindeScape
other Qualifications:
NLP- Psychotherapy (DVNLPt)
energy Psychology (EDxTM)
Constellation Practitioner