Petra Nepovolny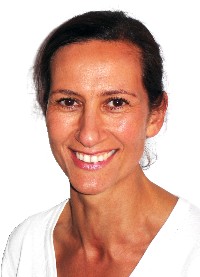 Biography
My first introduction to BodyTalk was in 2005. I heard of it and just had to do it.
Since 2005 I am a Certified BodyTalk Practitioner (CBP).
In 2007 I began to study PaRama BodyTalk.
My interest in natural healing started after my exam as a certified Physiotherapist in Germany in 2000 (the certification is not recognized in New Zealand).
First I found more effective treatments in Reflexology (2001) and then more gentle ones in Craniosacral Therapy (2002).
After that I found alternative therapies which work integrally and gentle with the entire Body, Mind and Soul complex.
Such as:
Reiki (2004), Jin Shin Jyutsu (2006) and Bowen Therapy (2009).
I am certified in all methods mentioned above.
BodyTalk is a wonderful method and I am thankful that I did find it.