Lindsey L. Bruce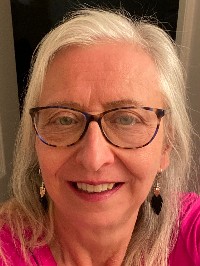 Biography
After working as a Mental Health and Addictions Social Worker for over 25 years, Lindsey began her BodyTalk journey in January of 2014 by taking a BodyTalk Access class. Since becoming a Certified BodyTalk Practitioner that same year, Lindsey has taken almost all of the courses required for becoming an Advanced Certified Practitioner. She has also completed a number of other courses which help her to provide knowledgeable support to her clients, including a number of newer courses based on leading edge science. BodyTalk facilitates the body, mind and spirit in self-healing.
Since BodyTalk can be done anywhere, Lindsey is able to accomodate providing BodyTalk sessions in different settings, including at her home, your home or distance sessions, which can provide the same or better healing results as in-person sessions.
People of all ages can be accomodated, with a reduced rate available for children, 18 years of age and under.
Contact Un-Becoming BodyTalk at (306)921-9180 or linlorbru@icloud.com to schedule an appointment with Lindsey, or to ask any questions you may have about our services or about BodyTalk in general.
Un/Becoming BodyTalk is also on Facebook.