Nancy R. Oakes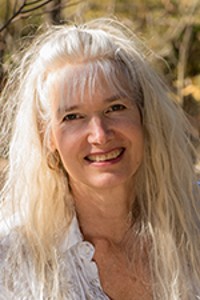 Nancy R. Oakes
BA, CBP, Parama BP, AdvCBP
Clinic
47 Commerce Drive Ste 1A

Blairsville, GA 30512
USA
Phone: 706-400-5600
nanroakes@gmail.com

Biography
BACKGROUND
: After years of searching, learning, studying and delving into many aspects of the health care field, Nancy happened upon BodyTalk in 2012 and soon became a steady client. Intrigued by the substance and results of BodyTalk, in 2014 she dove into a dedicated study of the BodyTalk System. Within a short time Nancy stepped up to coordinate for BodyTalk Instructors: learning, studying, organizing and advertising for over fifty BodyTalk courses, both in-person and online.
TRAINING: Many BodyTalk Courses have been taken multiple times, including Fundamentals, Principles of Consciousness, Bio-Dynamics, Macrocosmic BodyMind, Matrix Dynamics, Lymphatic Drainage and Applied Anatomy & Physiology, Fascial Energetics 1, Mindscape, BodyTalk Advanced Integration (BAI), and Parama.
She's also taken Epigenetics, Orthopedic Evaluation, Fundamentals Integration, Beyond Technique, Fascial Energetics 2, FreeFall, Mindscape for BodyTalkers, Breakthrough, and Advanced Mindscape along with Anatomy & Physiology from Conestoga College, Vaccine Reset, Elemental Reset and BodyIntuitive.
SILENCE
: While embracing a year-long Sabbatical of Silence in 2019, Nancy hiked the Appalachian Trail and hitchhiked around the International Appalachian Trail of Eastern Canada. After years of formal education she sought to learn through silence and nature - synthesizing a profound sense of harmony and unity in life. Six months after this Silence she took another path of Silence for nine more months while participating in the normal life of work and home. This latter time of Silence enabled a shift to relocate her BodyTalk practice to Georgia and live near the Appalachian mountains.
PRACTICE: Nancy approaches her BodyTalk practice with a genuine passion and a unique point of view, utilizing over thirty years of experience in the health care field. Presently Nancy works at her office in Blairsville, GA and via Zoom for Distance Sessions. She welcomes your inquiry.