Nancy R. Oakes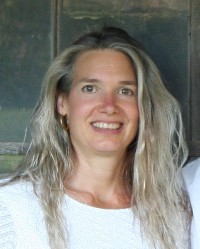 Nancy R. Oakes
BA, CBP, Parama BP, AdvCBP
Clinic
737 Belmont Ave West
Lower Level
Kitchener, ON N2M 1P3
Canada
Phone: 519 623 6627
nanroakes@gmail.com

Biography
As part of a long search for personal health and wellness, Nancy happened upon BodyTalk in 2012 and soon became a steady client. Intrigued by the substance and results of BodyTalk, in 2014 she dove into a dedicated study of the BodyTalk System. Within a short time Nancy stepped up to coordinate for BodyTalk Instructors, organizing eighteen BodyTalk courses in Ontario. Currently Nancy has scheduled more than twenty-five seminars for 2020 and 2021.
TRAINING: Many BodyTalk Courses have been taken multiple times, including Fundamentals, Consciousness, Bio-Dynamics, Macrocosmic BodyMind, Matrix, Lymphatic Drainage and Applied Anatomy & Physiology, Fascial Energetics 1, Mindscape, BodyTalk Advanced Integration (BAI), and Parama. She's also taken Orthopedic Evaluation, Fascial Energetics 2, FreeFall, Breakthrough, and Advanced Mindscape along with Anatomy & Physiology from Conestoga College.
While embracing a year-long Sabbatical of Silence in 2019, Nancy hiked the Appalachian Trail and subsequently hitchhiked around the International Appalachian Trail of Eastern Canada.
After working through a series of health challenges, Nancy approaches her BodyTalk practice with a genuine passion and a unique point of view. She works from her office in Kitchener and welcomes your inquiry.