Paola Ramos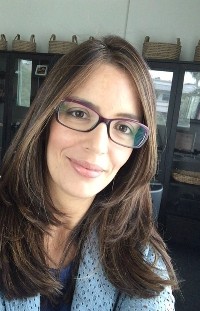 Biography
Dr. Paola Novaes Ramos is a researcher, an educator, and the creator of The Cardinal Method of Life Connection.
Dr. Ramos has a PhD in Social Sciences and Comparative Studies and a position as an Adjunct Professor at the Political Science Institute of the University of Brasilia, from which she has been licensed since 2014 to research consciousness and energy modalities in the United States.
Her areas of research are human nature, consciousness, and the soul. She has been dedicated to understanding the human experience and individuality in comparative cultures, philosophy and energy medicine.

Dr. Ramos has been researching crystals since 1995 and in the past few years has been dedicating herself to the development of The Cardinal Method of Life Connection, a modality she has created and published two books about:
"Your Cardinal Connections" to introduce the healing power of crystals in systemic soul relationships to the general public, and The Cardinal Method of Life Connection. both are available on amazon.com or at her website paolaranova.com
The Cardinal Method of Life Connection is structured on knowledge about crystals and ancient wisdoms in the perspective of family constellations, Indigenous cultures, Hindu wisdoms and contemporary western teachings.
As a Certified BodyTalk Practitioner, she is the founder of Ranova Healing Center in Boca Raton, FL, and also works with Dr. Janet Galipo at the holistic health care center 2 Be Healthy in Miami, FL.