Caroline Cross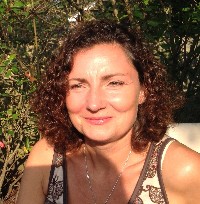 Biography
Caroline Cross - The BodyTalk Practice
Certified BodyTalk Practitioner

My BodyTalk journey commenced when I attended a public BodyTalk presentation in 2013, I was so intrigued that I immediately booked a Bodytalk session... That was the beginning of my enlightening journey!
Shortly after discovering BodyTalk I was compelled to train in the BodyTalk system and qualified as a practitioner early in 2015.
My previous career spanned over 20 years in the residential property sector working as a board director for a number of high profile national and local house builders followed by a number of years delivering a successful business management consultancy service after which time I was ready for a complete change and love every minute of my BodyTalk journey.
BodyTalk is a consciousness-based health care system that is empowering my clients to achieve health & well-being effectively and expediently. Body talk therapy has encouraged my clients to relax and rebalance their body mind and realise their true purpose, with an increased sense of well-being, improved health and greater happiness. I and my clients are literally amazed by the results of this beautiful non invasive energy healing system.
Courses Attended:
BodyTalk Fundamentals
BodyTalk Fundamental Integration
Mindscape
Principles Of Consciousness
Body Ecology
3 Brain and Soul Journey
Clinic Days & Times
Open Daily - By Appointment only
The Studio
Home of Holsitics
South Manchester
SK9 6JF

Contact Details
T: 07771 971 736
E:caroline@thebodytalkpractice.co.uk
W: homeofholistics.co.uk
I look forward to hearing from you!