Raewyn Allen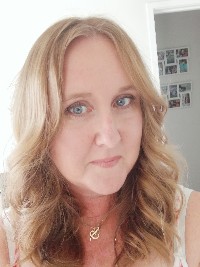 Biography
Ever since I can remember I've always known my body was capable of healing itself, I just didn't know how. In 2013 I received my proof. I met a wonderful Body Talk practitioner who worked side by side with me after a skin cancer "diagnosis". It was then that I learnt there was so much more to my "illness" than this cancer symptom and that with the right conditions, the body IS capable of healing itself over time.
Body Talk has the amazing ability to help empower your body and mind so it can utilize all of it's natural resources to heal and maintain good health.
Finding Body Talk has ignited my passion for knowledge of the natural healing process. I'm so excited and humbled to be a part of this up to date innovative healing system.
It's just the beginning of an incredible journey that I would love to share with you. I'm ready to take on the challenge, are you?
For more information or to book an appointment feel free to call:
(07) 562 3619 /
(021) 157 0682
or you can visit
www.subtlesenses.co.nz
I would love to hear from you!