Maura Dunne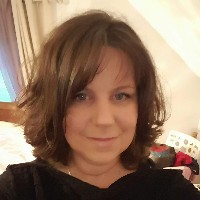 Maura Dunne
3-12 Montessori, Special Needs teacher, Reiki, Rah, CBP
Clinic
Borrmount
Bree
Enniscorthy, Co. Wexford
Ireland
Phone: 00353 87 9745 738
maura.dunne@yahoo.com

Biography
Maura Dunne is a Montessori teacher and has worked as a Special Education and mainstream educator for over 25 years. She has 3 adult daughters and 1 grandson(who has had many many BodyTalk and Bodyintuitive sessions since before he was born!)
She became a certified BodyTalk Practitioner in 2017.
Maura first came across BodyTalk in 2014 and commenced the Fundamentals course in Ireland that summer. She concentrated on using BodyTalk on her children and other family members in the beginning.The children in her class benefited greatly also.
Since then Maura has completed the following courses
• BodyTalk Access and FastAid
• BodyTalk Fundamentals Modules1&2
• BodyTalk Advanced Protocol and Procedure
• Principles of Consciousness Module 3
• MindScape
• Advanced Mindscape
• Physical Energetics
• Bodyintuitive 1
• Bodyintuitive Advanced Topics
• Epigenetics for Bodyintuitives
Other courses previously undertaken
Reiki 1&2
Rahanni Celestial Healing 1&2
While Maura still teaches part-time, her practice is open and she likes to concentrate on doing distance/remote and face-to-face BodyTalk and Bodyintuitive sessions for clients.
Maura can be reached on 00353 87 9745 735