Jennifer Shalit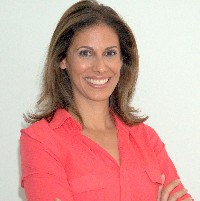 Biography
Dr. Jennifer Shalit is a Naturopathic Doctor and certified BodyTalk practitioner specializing in mind-body and energy medicine. She believes that health is achieved when one's mental, emotional, physical and spiritual aspects are balanced.
Her treatment approach combines scientific research with naturopathic methods such as botanical (herbal) medicine, clinical nutrition, lifestyle modification, homeopathic medicine, TCM/acupuncture and BodyTalk. Dr. Shalit focuses on a personalized approach for each patient and spends time uncovering the obstacles to cure.
After graduating with Summa Cum Laude honours from the University of California at Los Angeles, Dr. Shalit worked for several years in the high-tech industry and traveled worldwide with an international media firm, where she realized her passion lies in integrative healthcare. Dr. Shalit completed her academic and clinical training at Canada's premier institute for naturopathic medicine, the Canadian College of Naturopathic Medicine, where she was acknowledged for her academic excellence.
Through her years of practice she has realized that health begins at the level of consciousness. What you believe, think and feel trickles down into your body and creates your state of health. She was naturally drawn to the philosophy and science of BodyTalk. Combining Naturopathic medicine and BodyTalk has given her the ability to help patients heal on a deep and lasting level.