mw.B.M Assink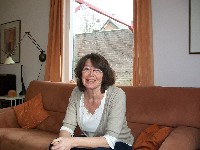 Biography
My name is Dineke Assink
adress: Rielerweg 238A Deventer, the Netherlands.
email: itsdineke@gmail.com
www.dineke-assink.nl
phone : 0570 629697
BodyTalk Sessions are recommanded as a way to explore your own consciousness. To deepen your understanding of yourself.
You are creating a new balance by every session.
Physically and all other levels of your being.
Its an adventure !
Welcome to my practice (: