Ute Ferchland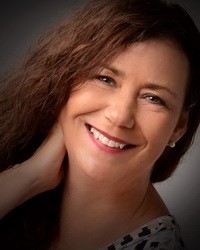 Mrs. Ute Ferchland
CBP
Clinic
Gommloer Straße 1

Kemberg OT Gommlo, Sachsen-Anhalt 06901
Germany
Biography
After coming to BodyTalk through her own ill health that was non- responsive to Western medicine Ute's health, emotional & psychological state improved so drastically that she had to learn and understand the system. Ute qualified as a Certified BodyTalk Practitioner in April 2015.
She recovered her health and has greatly enhanced her quality of life. She has experienced both personally and professionally that BodyTalk is a much more comprehensive health care system in that it addresses all levels of the body/mind complex. She is thrilled to be a part of this extraordinary health care system and feels privileged to work with others in achieving their maximum potential to self heal and create the life they desire and deserve. She fully believes we all have the ability already within us to heal on all levels.

In her lifelong passion for knowledge, she continually pursues education in Natural and Alternative Medicine to broaden her knowledge base, increase her intuitive skills, and deliver the very best services to her clientele. Ute has a natural gift of healing and heightened sense of awareness to bring optimal results of emotional, physical, spiritual and mental wellness to those she works with.

She is dedicated to empowering as many people as possible to become healthy naturally. The changes she sees in her clients amazes her time after time. Many have commented on how BodyTalk has changed their lives in a positive and constructive way. They experience better health, a sense of well-being and feel more balanced, more focused and more harmonious in their daily lives. They are better equipped to deal with life's challenges. It fills her heart with joy to see her clients blossom and grow through BodyTalk.
BodyTalk courses completed:
- MindScape
- Fundamentals 1 and 2 - twice
- Fundamentals Integration
- Advanced Protocol and Procedure
- Bio-Dynamics
- Principles of Consciousness
- Eastern Medicine
- San Baio: The Three Treasures, Energetic Acupuncture
- 21st Century Barefootdoctors: Energetic acupuncture without needles, Western & Chinese Herbs
She also has experience with Reiki, Shamanic work, The Art of Living – the Science of Breath.
Inquiries are always welcome.
Please feel free to contact her for more information about the BodyTalk System or to make an appointment on:
Email: utebodytalk@gmail.com