Yoriko Ogura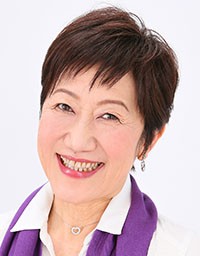 Yoriko Ogura
M.Ed., CBP, Par. BP, Access Trainer, CBI, TBAT, SrCBI, CBI, BAT, AdvSrCBI, MSI, CBP, Parama BP, AdvCBP
Clinic
BodyTalk Japan, Gallery Building, #701
2-5-26 Tenjinbashi, Kita-ku
Osaka, Osaka 530-0041
Japan
Phone: 06-6352-4700
yorikobt@bodytalkjapan.com

Biography
» Japanese
"The educator is a healer. The healer is an educator."
The moment Yoriko was introduced to BodyTalk , she realized the tremendous capacity for healing that the BobyTalk system offers. Her experiences of studying and practicing this incredible system confirmed her desire to share BodyTalk with the world by becoming a BodyTalk Instructor. This is the natural progression as her life's path has been to teach for the last ten years with the Waldorf schools. Her strong enthusiasm propelled her through the modules and into PaRama, the highest level of training, within a year.
Yoriko came to the USA from Osaka, Japan as the high school exchange student, returned to Japan to earn her Bachelor of Art in English Literature from Kobe College. Her proficiency earned Yoriko a position at Kwasei Gakuin University after her graduation. Her service to the university earned her scholarship to Boston University. During her time at Boston University, Yoriko was introduced to several different facet of the educational system. She continued her education at Harvard University and received her Master's Degree in Education. Yoriko's in depth involvement in education illuminated the distinct need for change. As the Waldorf School is more aligned with her vision of education, Yoriko pursued the Waldorf teacher training and became a Waldorf teacher.
Through teaching, Yoriko learned every child has distinct learning needs. The BodyTalk system can remedy the imbalances, and bring a more cohesive learning experiences for all individual involved. Having found this phenomenal system, Yoriko recognized application of the BodyTalk system has profound benefits in education.
Yoriko's other desire of bringing BodyTalk to Japan began with the opening of her office "Body Talk Japan" in Osaka in July 2006. She feels that Japanese people benefits greatly from what BodyTalk can offer -healing of body, mind and soul. She set up the whole venue of offering BodyTalk Sminar in Japanese language, helping to create the BodyTalk Practicioners born in Japan. In this past 10 years, BodyTalk Matrix in Japan expanded to 250 CBPs / 350 members covering most of the areas in Japan. Currently, Yoriko holds BodyTalk Japan office with Miyuki Yamada BAT/CBP, practices, and teaches Access, Fundamentals, Principles of Consciousness, Macrocosmic BodyMind classes.