Debbie Wilson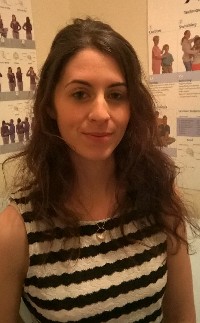 Biography
Like many people my frustration with western medicine led me to look into alternative therapies. This path took me to Reiki, Kinesiology and then BodyTalk. BodyTalk resonated deeply with me as unlike other alternative therapies it addressed my body in a truly holistic way. It didn't focus on the symptoms, restrict my diet or rely on the use of supplements. Working on all levels of the body, the sessions I received moved away my limiting belief systems and reconnected the communications in my body systems. I found myself with a newfound energy and passion for life.
I signed up for the first BodyTalk Fundamentals course available and threw myself into studying for my certification exam, alongside training to become a yoga instructor and my day job as a nanny. I am like a new person and look forward to sharing BodyTalk with my clients.
IBA Courses Taken:
BodyTalk: Fundamentals (Module 1 & 2)
BodyTalk: Principles of Consciousness (Module 3)
Mindscape
Practitioner Reflex
Energetics
BodyTalk: BioDynamics
Sessions
I work from my home clinic and can offer distance sessions for clients.