Caroline Nettle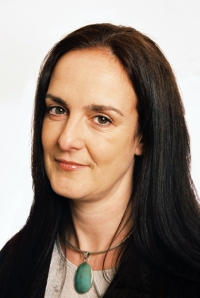 Biography
Welcome to my bio page.
I have 15 years experience in International Sales and Distribution – a job that I thoroughly enjoyed, due to how varied it was and the travel that it allowed me to do.
However 6 years ago, my health was deteriorating and a BodyTalk practitioner offered a trial session at work. I was intrigued and so I signed up and almost immediately felt the depression and the tiredness improving. I continued to have sessions and with continued health improvements, I decided to take a career break. I went to Mexico to take part in a conservation project for Olive Ridley turtles. I have always had a keen interest in wildlife and travel, and have spent several years organising events and raising funds for various wildlife organisations.
I have also been interested in alternative health and therapies, and so decided to learn more about the BodyTalk System upon my return, partly due to how much my health and well-being had improved, and partly because I was fascinated by the system. I booked onto the first course, and was hooked from day 1.
In my opinion, BodyTalk has many advantages over other therapies due to its truly holistic approach. Also, its' ability to work comfortably alongside other healing practices, means that it can potentially appeal to, and benefit, a very wide range of people.
I have been receiving very positive feedback for a number of different health issues, and continue to see positive results. Energy medicine is now becoming recognized as an important part of the future of any health care system, and new discoveries are being made all the time.
I look forward to learning more about this amazing healthcare system in the future. I am really excited to see that the system is continuing to grow and expand. I have completed Modules 1 / 2, 3, 4 /7, 6, and 9, Orthopedic Evaluation, Mindscape, Breakthrough, and Animal Talk. . Mindscape allows me to do distance sessions so it is not necessary for you to visit me in the clinic. Please call for details.
If you would like any further information about what BodyTalk can do to improve your health and well-being, please do not hesitate to contact me on the numbers below.
I look forward to hearing from you!
Caroline Nettle CBP
Certified BodyTalk Practitioner
http://www.spiritualgrowthtools.co.uk
http://www.toxinfreetoday.com

07886 177907