Penelope Reyes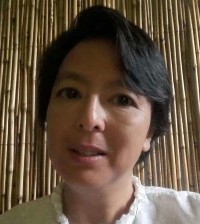 Biography
Penelope holds a Masters Degree in Environmental Management (MEM) from University of San Francisco, California USA and Ateneo de Manila University, Philippines. She discovered BodyTalk Access in 2014 in Manila Philippines. It greatly improved her physical health, emotional health, and mental focus. She then became inspired to learn more about this alternative healthcare system and later became a Certified BodyTalk Practitioner (CBP) herself, opening a clinic in Southern Portugal in 2016.
In June 2018, she relocated back to the Philippines and started her BodyTalk practice in Cebu City and consequently in the Dumaguete area - Central Philippines where she is activating the interest in BodyTalk and growing the matrix.
She is a Member of Philippine College of Lifestyle Medicine - the first Philippine national medical specialty society for healthcare professionals who utilise the therapeutic use of lifestyle, and other non-drug modalities, to prevent, treat, and, more importantly, reverse lifestyle-related, chronic disease.
Penelope is a BodyTalk Access Trainer (BAT) and she teaches classes Online and face-to-face at Kalipay Wellness Center, Dauin, Negros Oriental. She also conducts BodyTalk Access Outreaches for the Visayas and Mindanao area, Philippines.
The courses she has taken for her advancement in BodyTalk are:
BodyTalk Access
BodyTalk Fundamentals - Module 1 & 2
MindScape
Introduction to Body Psychology
The Soul's Journey: Exploring the Mind and 3 Brains
Advanced BodyTalk Protocol and Procedure
CDRRRII
BodyTalk in the Treatment of Cancer
BodyTalk for Plants
Principles of Consciousness - Module 3
Macrocosmic BodyMind - Module 6
Matrix Dynamics - Module 9
BioDynamics - Module 4(7)
Orthopedic Evaluation 1
Fascial Energetics 1
BodyTalk Advanced Integration
PaRama BodyTalk
By Appointment:
Penelope is available for In-Clinic sessions at Dauin, Negros Oriental. Distance Sessions are conducted online.