Lisa Wallace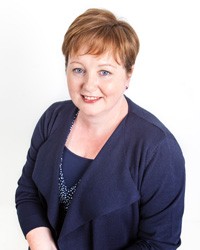 Biography
Background:
Between the years of 2005-2011, I experienced 6 years of healthcare challenges that resulted in me struggling with basic functioning and day to day living. My ill health was all consuming and took its toll on every aspect of my life. I found that Western medicine was unable to eliminate or even alleviate my symptoms and so after exhausting all available treatment options, out of sheer desperation I turned to alternative medicine. This was completely unfamiliar territory for me.
To cut a very long story short, the turning point came when I saw an energy healer from Ireland who completely gave me back my life .... within four days! I was blown away by this whole new world of energy healing / medicine that had been opened up to me. I come from a scientific background, having qualified with a BSc (HONS) Environmental Health degree 20 years ago and have specialized in food safety over the course of my career. Of course I could not just accept my healing and carry on with the rest of my life; my brain needed to understand how and why this had worked. Initially I started studying and practising Qigong and through this I was introduced to BodyTalk.
After my first BodyTalk Access course I was completely hooked and I knew then that I was going to study to become a BodyTalk practitioner. As they say, the rest is history - BodyTalk is my passion and I love facilitating sessions for clients. I consider myself privileged to witness the dramatic results that BodyTalk achieves and the positive impact that it has on clients' lives.
Training Completed:
Access

Fundamentals

Fundamentals Integration


Principles of Consciousness

Lymphatic Drainage and Applied A&P

Macrocosmic Bodymind


Mindscape

Practitioner Reflex: The Ability to Respond

The Souls' Journey: Exploring the Mind and the Three Brains
Location:
I currently work from my home clinic in West London, within easy reach via public transport (Central Line tube, main line train and London bus), or via road network (M25, M4, M40, A40). Car parking is also available.
Testimonials:
I cannot thank you enough for all your help with me having Meniere' problems. Your patience, knowledge, caring and expertise has helped me through a very difficult time in my life. The BodyTalk sessions made it all so much easier to deal with and now I am coming through it and seeing a light at the end of the tunnel. BodyTalk is so amazing and has been truly fascinating for me. I am now able to travel with confidence without the fear of falling over or falling apart. I am so relieved and thankful for all our BodyTalk sessions and for your professional help. S. Palmer, Nov 2016

I would describe a BodyTalk session with Lisa as a beautiful and uplifting experience. I went with an open mind, but no expectation and came away feeling amazing. E.J. Dec 2016
Thank you Lisa for your fantastic BodyTalk treatment. I just wanted you to know that the pain in my arm and back has completely gone and I have so much more energy since my BodyTalk session. In addition I have felt lighter in spirit and happier too. Thank you very much. V. Tyler, Jan 2017
I just wanted to say how much Kumi and I were hugely impressed by the long distance BodyTalk sessions you did for us over the busy Christmas season. It was hard to believe how accurate your muscle testing was, drilling down to find the underlying causes and in Kumi's case, you were able to identify the hydration of his trachea so accurately. He was hardly able to breathe that evening as he had developed pneumonia. Thank you sincerely. Your help made a real difference, particularly after your most recent session, for it definitely changed something in how I was feeling, renewed strength for life and greater optimism. I have already referred several people to your practice and remain so impressed by your first steps in distance sessions. Dr. E. Jordan, Jan 2017