Nirvana Marinho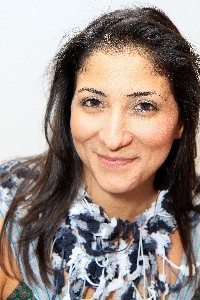 Dr. Nirvana Marinho
Dra., CBP
Clinic
VIla Madalena, Vila Leopoldina, Granja Viana e Campo Belo

São Paulo, SP 05587130
Brazil
Phone: #1194014.8895
nirvana.marinho@me.com

Biography
Artista da dança (Graduação em Dança, 1999), Doutora em Comunicação e Semiótica (PUC, SP, 2006), terapeuta de BodyTalk (CBP) desde dezembro 2015. Formação completa com os módulos avançados em dezembro de 2016, incluindo Ciências da Vida - Breakthrough, Mindscape (I, II) e Freefall (I, II) - e os cursos modulares Princípios da Consciência, Macrocosmo, Matrizes Dinâmicas, Biodinâmicas, e também Body Ecology (2017) e Jornadas da Alma (2017). Em 2019, prepara-se para o BAI (BodyTalk Advanced Integration).
A jornada na qual o corpo é meu locus de aprendizado e conhecimento data desde a dança, de um percurso técnico até uma atuação profissional curatorial, ou seja, na apreciação e escolha de obras e seus contextos, o que vem sendo estabelecido com pesquisa e estudo. Ainda na dança, a experiência com a educação somática me manteve perto do corpo e sua sutileza.
A atuação profissional com terapias integrativas se deu com BodyTalk, quando em 2015, realizei o Fundamentos e me vi, sem cessar, estudando, pesquisando e integrando o conhecimento, tanto pessoal como na prática clínica. Em 2018, já se desenhava nova atuação com BodyTalk, e em 2019, fundamento um trabalho de BodyTalk nas escolas.
BodyTalk tem sido um universo consciente de reflexão, auto investigação, cura e muito, muito conhecimento, diário, sobre mim e onde habito. Vem sendo uma experiência de alma, no encontro com o outro, de expansão da consciência, de filosofia e muita prática.
Atendimento em São Paulo, zona oeste, nos bairros da Vila Leopoldina e Vila Madalena. Atendimento à distância, inclusive em inglês e francês.
Dance artist (Graduation in Dance, 1999), PhD in Communication and Semiotics (PUC, SP, 2006), BodyTalk therapist (CBP) since December 2015. Complete training with advanced modules in December 2016 including Life Sciences - Breakthrough, Mindscape (I, II) and Freefall (I, II) - and the modular courses such as Principles of Consciousness, Macrocosm, Dynamic Matrices, Biodynamics, as well as Body Ecology (2017) and Soul Journeys (2017). In 2019, preparing for BAI (BodyTalk Advanced Integration).
The journey in which the body is my locus of learning and knowledge dates from the dance, from a technical path to a curatorial professional performance, that is, in the appreciation and choice of works and their contexts, which has been established with research and study. Still in dance, the experience with somatic education kept me close to the body and its subtlety.
The professional work with integrative therapies was with BodyTalk, when in 2015, I made the Fundamentals and I realized myself, without ceasing, studying, researching and integrating knowledge, both personal and clinical practice. In 2018, new work was already being foresaw with BodyTalk, and in 2019, planning the BodyTalk work in schools.
BodyTalk has been a conscious universe of reflection, self investigation, healing and much, much knowledge, daily, about me and where I'm. It is an experience of soul, in the encounter with the other, of expansion of consciousness, of philosophy and much practice.
Attendance in São Paulo, west zone, in the neighborhoods of Vila Leopoldina, Vila Madalena and Cotia (Granja Viana). Distance attendance, including English and French.