Sayuri Koga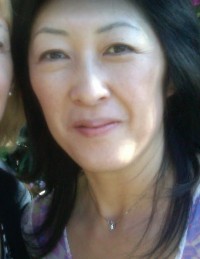 Biography
I have been practicing Body Talk Therapy since the spring of 2017 for over 200 clients.
My specialty is healing the soul with the spiritual essence of yoga and meditation.
My clients range from pets to cancer and heart disease patients, to those with sports trauma and mental illness. and, most common, those without any serious issues but would like to find balance within their mind.
I've also taught how to relieve stress through yoga and meditation, mainly the elderly, for more than a decade.
As a mother of three children, I have gone through all the stresses of life with internet and smartphone, competitive schools and sports activities, and realized the importance of a healthy mind and body. And that led me to a world of wellness.
Moved from Tokyo Japan to California in 2002.
BodyTalk Module1/2 Fundamentals
BodyTalk Module3. Principal of Consciousness
BodyTalk Module4(7)Bio-Dynamics
BodyTalk Module6. Macrocosmic Body Mind
BodyTalk Module9 Matrix Dynamic
Mind Scape
Epi-genetics
PaRama
Other;
Pranic Healing
Guided Meditation
Dream Analysis
Yoga
Available in English and Japanese.
The link to make an Appointment is below;