Claire McInnes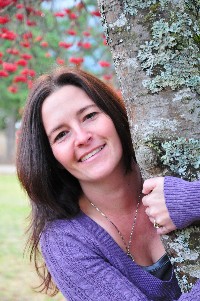 Biography
Claire began studying The BodyTalk System in 2005. She became a Certified Practitioner in 2006. She has taken all of her advanced modules including Chinese Medicine for Bodytalkers, Body Chemistry Specifics, Orthopedic Evaluation, and Mindscape, Freefall, and Breakthrough.
She is also a Reiki Practitioner and practices Yoga.
Claire began her career as an Early Childhood Educator specializing in children with special needs. She has always found working with children and their families very rewarding. She gets excited to see how Bodytalk facilitates the healing of children and their families at all levels.
She also has a special interest in animals. Her training in Bodytalk for Animals has brought a new awareness to the relationship between animals and their human companions and how Bodytalk can be used to compliment an animal's veterinary care.
"I began my Bodytalk adventure as a quest for self development. I am grateful and utterly amazed at how Bodytalk has helped me shift perspective and open my eyes and heart to the many wonderful and truly amazing things about life and myself. This work brings new and exciting possibilities ever day and I feel privileged and honoured to be a part of my clients stories. I learn as much from them as they do from me."
Claire McInnes