Claire McInnes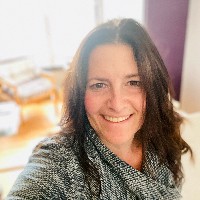 Claire McInnes
Reiki Practitioner, CBP
Clinic
3590 10th Ave SE

Salmon Arm, BC
Canada
Phone: 250-804-3612
claire-ity@hotmail.com

Biography
Claire began studying The BodyTalk System in 2005. She became a Certified Practitioner in 2006. She has taken all of her advanced modules including Chinese Medicine for Bodytalkers, Body Chemistry Specifics, Orthopedic Evaluation, and Mindscape, Freefall, and Breakthrough.
She has continued studies in Reiki and Upledger's Craniosacral Therapy.
"I began my Bodytalk adventure as a quest for self development. I am grateful and utterly amazed at how Bodytalk has helped me shift perspective and open my eyes and heart to the many wonderful and truly amazing things about life and myself. This work brings new and exciting possibilities ever day and I feel privileged and honoured to be a part of my clients stories. I learn as much from them as they do from me."
Claire McInnes