Lynn Morales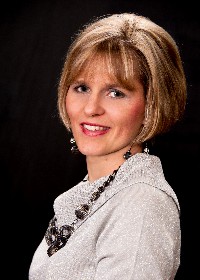 Biography
As a youngster I was raised by medical parents; my father a surgeon and mom a nurse. The environment of helping people get well was in my blood. I enjoyed the medical world and trusted it to meet all my healthcare concerns until one day… I found the medical community was no longer addressing my needs.
Health issues were starting to appear in my mid to late twenties and something inside me said that there had to be a better way. Certainly, I was not just getting old??
My health journey began and much to my conventional wisdom and training, I began to explore more alternative therapies. I was fascinated by applied kinesiology and what I started seeing the body could tell us all on its own. The body's own wisdom seemed so much more precise and in tune with all aspects that make us who we are.
I am certified as a bioenergetic practitioner in which I am trained to use a biofeedback machine to guide me on a body's particular need for balancing. A lot of my training has been centered on the basics of how the body was intended to work; from nutritional needs to the very important aspect of emotional roots and the effect they play on disease and illness within the body. Later, I began working with neurosomatic programming which enabled me to put aside the equipment and work strictly with my facilitating the body's healing process through energetic medicine. This freed me to be able to work on anyone in need at any given time with no limitation due to needing my equipment to measure the body's stressors. But…I needed something more.
In December 2004, I was introduced to Body Talk again. I had heard of it a few years earlier but at that time working with equipment was the paradigm my mind could handle. I scheduled myself for the next Body Talk class in the Dallas area. Unfortunately for me, that was July 2005. I had to wait six whole months! The journey has been amazing and I received my Body Talk Certification in February 2006. Body Talk gave me exactly the tools I was looking for and I look forward to each class with such anticipation.
My theme with BodyTalk is the book by Dr. Seuss, Oh, the Places you will go! I am more amazed with each session at just how fascinating this body is that God has made.