Staci Bouskill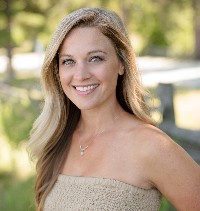 Biography
Trust..all is as it should be
Staci Bouskill's clients receive the unique benefits of her combined training in Western emergency medicine, Eastern natural energy systems and intuitive healing. Her desire to help others attain ultimate health and wellness has motivated her own life journey since her late teens. The escalating global knowledge that body, mind, emotion and spirit are all connected inspires the excitement she shares with her clients.
Years of studies, professional work and personal experience awakened her conscious awareness. In her twenties, Staci attended paramedic college in the United States and then obtained her current certification as a primary care paramedic in Ontario. She has also been employed as an assistant in orthopedic medicine and is currently a volunteer with GlobalMedics.
A BodyTalk Practitioner since 2015, Staci came to understand the value of an extraordinary holistic healing modality. She learned how shifts in the body's vital energies can quickly create pain relief and mend the essential systems and also reboot organ functions and remove negative cellular memories. Staci has personal proof of the effectiveness of this natural healing method offered in over 30 countries.
After having surgery in 2014, due to a state of toxic shock from a health complication, Staci realized there wasn't much more western medicine could do for her. After three months she was left with extreme fatigue, nausea, feeling lost and emotionally drained and overwhelmed. A caring friend introduced her to the benefits of BodyTalk. This not only had a positive impact physically, but emotionally as well.
"I was amazed at how BodyTalk not only sped up the healing process but also addressed the emotional aspect. By my 5th session, I was feeling not only better physically but excited and motivated and knew this was something I wanted to share with others"
Staci offers her healing sessions at her office located on the quaint Main Street of Georgetown(approx. 20 minutes from Mississauga, Brampton &Milton) You can book through her Calendly link provided or feel free to email or call with any questions. Book an appointment with a holistic practitioner who is passionate about her profession, her family and life itself.