Julia Prescott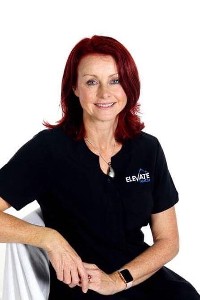 Julia Prescott
CBP
Clinic
86 Pacific Parade
Army Bay
Auckland, Auckland 0930
New Zealand
Phone: 210792908
elevatehealthnz@gmail.com

Biography
Having worked as a manager and trainer in three different Countries, I now live in Auckland, New Zealand with my family and Löwchen dog Arnie.
A few years ago I was diagnosed with Auto-immune, Trigeminal Neuralgia and went deaf. On my own journey to heal myself I found a passion for understanding how the Body-Mind works. I was astounded that I had not come across this information before. This led me to studying BodyTalk and becoming a Practitioner.
Once I was fully qualified, I left my full time job to start up my business Elevate Health NZ.
We all have lots of competing priorities in life, I elevated my health to be my number 1 priority and urge you to do the same. What can be more important?
I am passionate about helping you to be the best that you can be, by carrying out BodyTalk sessions and raising your awareness of how the Body-Mind works, so that you have a winning formulae for health and wellness.
Over the last 3 years through BodyTalk, Mind Power and an ear operation, I have got myself back to full health and can proudly say I don't need any prescription medication. If I can do this so can you.