Leanne Barbato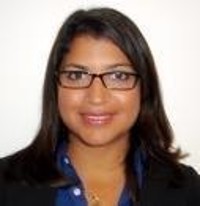 Biography
Leanne M. Barbato, CBP
, has the gift of alchemical healing in her blood as she was born into a multi-generation family of Medical Doctors. During her 15 years of a successful — but stressful– banking career in corporate America, Leanne explored the connection between the body and mind for matters pertaining to her own health which went unresolved by traditional medicine before being introduced to BodyTalk™ by a friend. It was love at first sight! She was quickly known by her instructor and among her peers as being "a natural-born BodyTalker". A lifelong learner, Leanne has since expanded her practice to include other modalities.
Highly empathetic, intuitive, and compassionate, Leanne is a well-rounded expert in root-cause healing of chronic and mystery illnesses, emotion release, and removing limitations of all kinds. She works with one's "essence", allowing it to tell its own unique story and empowers its innate ability to self-heal at every level — physical, mental, emotional and spiritual. Her gifted abilities for higher-dimensional inner healing will change EVERYTHING in your outer world!
Leanne holds a B.A. in Psychology from the University of Miami, has studied the healing art of alchemy extensively, and is certified in BodyTalk™, Access Bars®, Thrive Energetics© and Law of Attraction Coaching. She is available for in-person sessions in Palm Beach County, Florida and provides distance sessions all over the world.