Maria von Stumm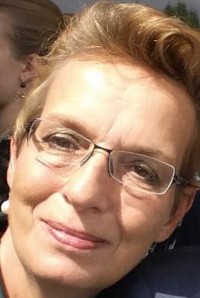 Biography
I was born in Germany and pursued a career as a lawyer in Germany and ended up as a legal consultant in Malaysia 28 years ago. I was introduced to Family Constellation in 2011 and became a certified Family Constellation Facilitator in 2013. I was trained by Monika Wyss. I am also a certified Emotion Code Practitioner (Bradley Nelson), have learned basic EFT, the BodyCode by Bradley Nelson and Fast Track Technique by Jaz Goven. These experiences helped me understand the basis of the BodyTalk System and I was intrigued when I attended Body Talk Access introduced by Britt Jorgensen in Malaysia. After that I had personal experiences with Body Talk sessions and shifts within me, which led me to attend Body Talk Fundamentals in 2016. I am now a Certified Body Talk Practitioner (10.10.2017). I have also completed Body Talk Access for Animals and Principles of Consciousness
I believe Body Talk is one of the best approaches of looking at the complete picture of the body-mind and the stories of each client to facilitate improvements in their lives.
Malaysia has a Body Talk Association and I am proud to be a member of this small but growing community.
I am a mother of three grown-up children, still do consultancy work mainly in family- and corporate matters, but the work with clients with Family Constellation and BodyTalk is much dearer to my heart.
Maria von Stumm
Certified BodyTalk Practitioner