Hilary Carlile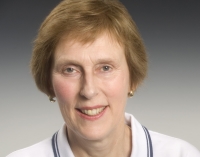 Biography
I am an Advanced BodyTalk practitioner and have been practising since 2006.
I am a graduate in BodyTalk Access, BodyTalk Access for Animals, BodyTalk for Animals, Fundamentals, Principles of Consciousness, Bio Dynamics, Matrix Dynamics, Finding Health: Mapping the Healing Process, Eastern Medicine, Energetics and Epigenetics.
I have also studied Anatomy and Physiology and Traditional Chinese Medicine for BodyTalk.
I utilise daily in my practice, the supporting technology of MindScape.
I was introduced to BodyTalk by my husband who is also a BodyTalk practitioner.
With BodyTalk, I have had great results in moving through many challenging phases of my life. I love seeing the results my clients achieve with BodyTalk as they move to a balanced life and increasingly take charge of their own health and well being.
I am also a practitioner of New Zealand Flower Essences, Accunect and Atua Mana healing to support my client's healing path.
I grew up in a health orientated household in England, my father was a general practitioner and my mother a clinical psychologist. As a family, we had many debates over the effectiveness of the healthcare provided under the National Health Service. To me BodyTalk provides many answers to those debates – my father would have been a natural BodyTalk practitioner.
I have worked in the healthcare and information technology sectors in New Zealand, as a professional project manager, change manager, coach and mentor. Projects included breast screening, oral health, mental health, aged care, hospices and health IT.
I bring this business experience and knowledge of the health sector to my practice.
An added dimension and energy to my practice is a love of the majesty and energy of the high Himalayas. I also revell in the beauty and energy of this wonderful country I live in - New Zealand. I have practised Chi Kung for over ten years.
My practice includes BodyTalk for adults and children, animals as well as Business and Project Bodytalk.