Judi Kravos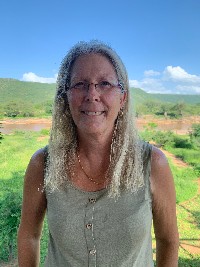 Biography
Judi Kravos is a healing facilitator and a mother of two beautiful children.
Judi works with people enabling them to tune into their body's innate wisdom so they can heal themselves, and open space for spontaneous healing to occur.
Since being diagnosed with a long term chronic illness, Judi began on her life-long mission of un-covering what true health really is and how our mind plays a key role to heal our body. Embarking on her studies at a later stage in her life, her vast experiences carry forward true wisdom.
Judi has delved into the realm of integrative and holistic medicine. She is a certified BodyTalk Practitioner, a certified Reflexologist (of The Bayly School of Reflexology), and a Reiki Master.
Having ran her own business, primarily in the admin section, she has a keen eye for detail ensuring all is in order and aligned. This has allowed her to gain a valuable skillset enabling her to pay close attention to detail when working with her clients so as not to overlook the subtle aspects of healing.
Now pursuing an alternative career, Judi has dedicated her time now to inspire other "chronically" ill people, showing them that everything has a hidden meaning/message and that disease is in actuality a manifestation of health.