Corinne Guillard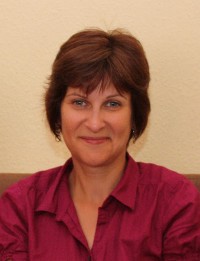 Mrs. Corinne Guillard
Reiki Master, CBP
Clinic
#11, 9908 Bonaventure Dr SE

Calgary, AB T2J 5E3
Canada
Phone: 403-616-3899
corinnebt11@gmail.com

Biography
Corinne is a Certified BodyTalk Practitioner and Breakthrough Facilitator as well as a Reiki Master.
Born in France, she has lived in Canada since 1987. Her background allows her to provide services in both English and French. Building on her past experience of working with special needs children Corinne enjoys the opportunity of working with clients with allergies, learning and emotional or physical issues.

Through her personal exploration of natural therapies, Corinne has learned modalities such as Reiki, JourneyWork and CranioSacral Therapy. When she was introduced to the BodyTalk System in 2002 she was immediately drawn
to it.
"I was looking for a way to heal, not just relieve symptoms. BodyTalk is what I had been searching for all these years, it is effective and you can get results rapidly. It has allowed me to make great improvements in my own health and in my life and to be able to help others achieve those same goals."
Corinne
If you are interested in experiencing BodyTalk or Breakthrough,
you can reach me by calling 403-616-3899, or by e-mailing
corinnebt11@gmail.com
Thank you for visiting my "bio" and I look forward to speaking with you personally.
Here are some testimonials:

Margaret:
I've been coming to see Corinne for BodyTalk sessions for years. She is a highly skilled and exceptionally intuitive healer that is able to combine a variety of modalities and talents. She has a way of pointing out the big picture and offering a different perspective to one's life while remaining gentle and respectful. Her insight is deep and she's been able to assist me and my family with a whole array of issues. They involved physical ailments, emotional blockages and karmic baggage. It is hard to believe how effective a BodyTalk session can be. Here is an example of an instantaneous improvement: My sons were experiencing persisting (for months) nosebleeds. Their days at school were disrupted and they often worried about the next nosebleed. Well, it took Corinne one session each to resolve this issue. I am very grateful to known Corinne and for all the help she provides for me and my family.
Darren:
I would like to share my experience with BodyTalk.
I decided to quit smoking after a 20 year addiction. I read a book that helped me to make up my mind to stop on the 1st of March. I wanted to quit smoking without the help of drugs. As the date approached I started to look for a tool to give me an extra advantage in the battle that I was going to face. And that tool was BodyTalk.
I can say that with Corinne's help, I was successful in my quest. I have been a non-smoker for more than a year now.
I would like to thank Corinne for the support she provided me.
I would highly recommend Corinne Guillard to any of my friends.
Shawna:
I have been going to Corinne for BodyTalk healing for almost two years. I have sought her out, seeking healing, for many different ailments. They vary in range from: unexplained sadness; weird dreams due to allergies; unexplained pain and many more. In each of the BodyTalk sessions, Corinne has been intuitive, patient and a wonderful practitioner. After each and every one, of my BodyTalk sessions, the end result (repeatedly and consistently) has been a completely positive healing experience. Corinne has helped me on so many levels, some of which are: spirituality; family relationships; finding personal peace and overall contentment in my life. I would recommend Corinne as a BodyTalk practitioner to anyone who has any ailments of any kind!