Monika Marczuk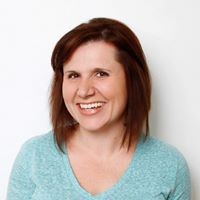 Biography
» French
Monika Marczuk
Reiki Master, CPB, BFA, ECE
" The wound is where light enters " Rumi
* Courses taken: Fundamentals 1&2, Mod 3, FreeFall, BreakThrough 1&2
upcoming : Mod 4/7
" When you stop, and allow silence to enter, the answers you are searching for become known to you. It is my mission to help as many people as I can, help them reach that place of stillness within themselves so that they can live fully, joyfully, and in health"
Monika Marczuk
From a very young age, Monika has been in touch with her intuition; having an ability to see past the surface information to the roots of what lies beneath. With an empathetic touch, experience transmuted into wisdom and years of self reflection and study, her intuition, compassion, skill, supports her clients through their healing.
?
Monika's path to becoming a Certified BodyTalk Practitioner has been quite the journey and like all roads, they are never straight forward and without bumps, dips, surprises - pleasant or painful. It is in these moments of life that attribute and shape the person you choose to be.
?
In her early 20's Monika understood that she was the one common denominator in her life, she understood that looking outward for things, people, situations to fulfill the void was not the solution. She jumped head first into self exploration, healing and study knowing deep down that going inward was the only way she would change her life. Little was known then, that her decision to remain committed to herself would benefit all those around her, helping others along the way. She turned to Reiki for self healing then to study in the Usui Shiki Ryoho tradition, graduated Reiki Master in 2013. Monika was then introduced to the BodyTalk System, blown away from the immediate and effective results, jumped in and became a Certified BodyTalk Practitoner.
Watching transformations take place, countless hours of private sessions, and leading workshops, teaching/initiating others to Reiki ,her dedication to helping others through brought Monika to launch Sprouting Tree Wellness.
Sessions offered to adults, children, infants,pre-natal care, post natal, pre and post operative care. ( Pets as well on special request) She is dedicated, passionate and committed teacher and practitioner, helping those who are ready to step into health- whether it be from the comfort of your home, no matter where in the world, via long distance sessions or in clinic in a safe, secure, nurturing, peaceful space.
?