Amber Kelly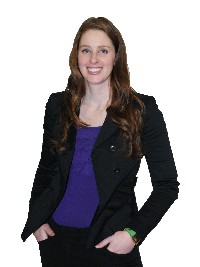 Biography
I'm a small town girl! I grew up on a cattle farm 15 minutes south of Craik, SK. But, since coming to Saskatoon for University in 2004, I now call Saskatoon home.
My University education included a B.Sc. in Biology and a M.Sc. in Soil Science. I guess I like learning!
After University I started a very brief career in agricultural research, but then moved into a career in Environmental Consulting. My job as an Environmental Consultant provided a chance to be outdoors and was very challenging.
My journey to becoming a Certified Bodytalk Practitioner started in 2008 (the start of my Masters of Science program). I had a shoulder injury that had not resolved after a year of physiotherapy and the results of my MRI showed no damage to the tissue that would require surgery. I was told I would have to manage and that is what I did for the next 6 years... Until Bodytalk walked into my life. One session and my pain was gone! BLEW ME AWAY!!
Four years of regular sessions and the opportunity presented itself for me to take the fundamental course for Bodytalk. January 2017 I jumped into my first Bodytalk course and I didn't look back!
January 2017 to now I have taken many courses focusing on consciousness through Bodytalk and the CLI (Conscious Living Investigation). The CLI courses were born based on the core concepts of Bodytalk, but is a separate modality from Bodytalk. I find so much value in understanding how we split concepts and this splitting when charged can be the basis for our discomfort and disease.
I am also trained in the Veltheim Method of Lymphatic Drainage which is a great stand alone technique and not offered by all practitioners. It's a beautiful technique that gently guides your body to drain your lymphatic system. The lymph system is twice as large as the blood circulatory system by volume. It transports the body's waste from the tissues, into the circulatory system to be eliminated by the kidneys and bowel. It's a beautiful technique that supports regular bodytalk sessions, but also great for those new to alternative therapies!
More about me is I'm a new mom to a beautiful little girl and been married since 2016!
Book in for a session and let's help your body focus on taking care of you!! https://prairieignitebodytalk.acuityscheduling.com/schedule.php