Lisa Sullivan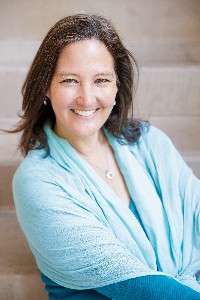 Biography
"Through BodyTalk, peace is created one relationship at a time."
Lisa's life work is devoted to the advancement of human potential. As an Advanced BodyTalk practitioner who has been in clinical practice since 2006, she has witnessed first hand how the art in energy medicine, when addressing both the psychological and physiological aspects of a person, can systematically help people of all ages to access their greater potential.
Prior to becoming a Professional Holistic Healthcare Practitioner, Lisa worked at some of the most exciting research facilities in the Health Sciences. Her leadership roles at Genentech, Stanford University and Lawrence Berkeley Laboratories, were fueled by a passion to contribute to furthering human knowledge and improving people's lives. A personal injury that wasn't fully resolved with surgery, led her on a path to investigate the benefits of other healing modalities. With one BodyTalk treatment she found relief from years of back pain that had still been holding emotional trauma. Her BodyTalk training began the next week.
Her degrees in Engineering and Architecture from Princeton and Yale Universities have proven to be a great foundation for the study and furthering of energy medicine, which requires the development of both the left and the right hemispheres of the brain.
"Working with the whole brain allows me to systematically uncover the stresses and strains in the body and mind and provide options for areas of disharmony in the human architecture to be re-tuned for a greater range of movement."
Relieving stress and promoting movement can create great improvements in all of the body's systems including the digestive, reproductive, respiratory, endocrine, immune and muscular/skeletal systems.
Lisa was one of the first BodyTalk practitioners worldwide to be certified as an Advanced Practitioner by BodyTalk's founder, John Veltheim. She has completed over 70 BodyTalk courses at this highest levels and helped to develop over 40 courses with Sr. Instructors as co-founder of Healing 4 Life Together an international resource for expert healthcare. She has a twenty year personal meditation practice, certificates from California College of Integral Studies, Stanford Mini-Medical School and training in other energy modalities including Reiki, Chi Nei Tsang, Reconnective Healing, Cranial Sacral, Shiatsu and Thai massage.
Locally, Lisa runs a Family Practice clinic in the peaceful hills of San Mateo, California, serves as an Advisor to the Northern California BodyTalk Association and teaches BodyTalk Access workshops to the community to help everyone learn to manage their energy systems for improved health and performance. She also connects with clients worldwide through distance sessions via skype or phone. For more information or to schedule an appointment, public talk or sign up for an Access workshop please see www.csenergymedicine.com.

"Lisa is the real deal! She is a gifted healer and the most integrated practitioner I've
ever met. She is gracious, caring and "tuned in." She goes directly to the source of
an issue and deals with it. She is highly skilled with her abilities and has a very
professional presence. She has unusually clean energy and no agenda - she is
100% about "walking her talk." I particularly enjoy how clear she is with her
communication. It feels like her whole life has led her to this and she is a true master.
"I have had several Bodytalk sessions for general overall well-being and health
maintenance. Without fail, after each one, the next day or two, I am swept with an
overarching, long lasting, happiness. Everything feels great and my energy is high.
After each session it seems like an energy shift has taken place. Over time, this
feeling has ramped up higher and higher. Lisa has a great gift for this work. It would
be worth flying from the east coast for a session with her."

-Geoff, Redwood City