Karelyn Goins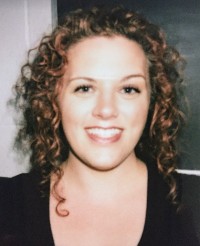 Karelyn Goins
CBP
Clinic
6171 S Vine Field Ln

Salt Lake City, UT 84121
USA
Phone: 8033970706
karelyngoins@gmail.com

Biography
Karelyn Goins is a Certified BodyTalk Practitioner.
Karelyn's experiences and openness to alternative healing modalities is what first lead her to BodyTalk. After having received sessions, and seeing the positive changes that were happening in her own life, as well as the changes occurring in the lives of others who had received BodyTalk sessions, she decided to learn more about the BodyTalk System. Her first BodyTalk Fundamentals class sparked an enthusiasm and a passion for the BodyTalk system and a thirst for learning all that it has to offer.
BS from Brigham Young University in 2006.
Became a Registered Dental Hygienist in 2014.
BodyTalk Practitioner since March 2018
To date, Karelyn has taken, BodyTalk: Fundamentals 1 & 2, BodyTalk: Bio-Dynamics (Module 4(7)), and Meet the Communicators: Hormones & Neurotransmitters.
Karelyn's BodyTalk practice welcomes a wide range of clients for in person or remote sessions. She enjoys working with adults as well as children.