Sandy Govender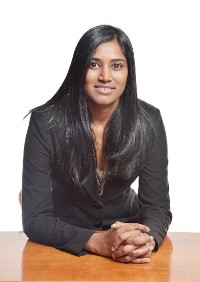 Biography
I come from a financial services background and have always preferred complimentary healing modalities and found them fascinating.
I was introduced to BodyTalk by my reflexologist, many years ago. The results were amazing and I was intrigued by how it all works. With a keen desire to learn more I decided to attend the BodyTalk fundamentals course. I was totally amazed and immediately decided that I was going to write the exams and certify. After attending the advanced BodyTalk courses and writing the advanced exams, and an anatomy and physiology course, I am now an
Advanced Certified BodyTalk practitioner.
I have completed the following courses :
Module 1&2 - BodyTalk fundamentals
Module 3 - Principles of Consciousness
Module 4/7 - Bio-Dynamics
Module 5 - Lymphatic Drainage and Applied Anatomy & Physiology
Module 6 - Macrocosmic BodyMind
Module 9 - Matrix Dynamics
Anatomy and physiology course