Helena Morales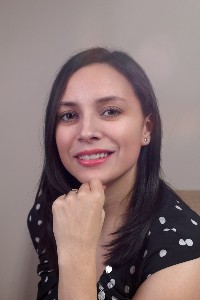 Helena Morales
Chartered Herbalist, CBP
Clinic
Southeast Winnipeg

WINNIPEG, MB
Canada
Phone: 204-229-9990
helena@helenamorales.com

Biography
Helena Morales is a Certified BodyTalk Practitioner, Access Bars Practitioner, Reiki Practitioner and Chartered Herbalist. She is passionate about helping people let go of their baggage and realize their full potential.
A series of difficult health situations in her family led Helena to pursue a career in holistic healing; finding her way back to health through natural methods after the conventional system told her that the only solution was to medicate and manage.
With a background in Business Administration, Helena now channels her continual pursuit of excellence and love of studying and observing people into her own healing practice of BodyTalk. She uses her love and study of herbs to compliment the guidance she offers to her clients through BodyTalk.
Helena believes we are capable of amazing things and that the path to true health is a journey of learning to know and love oneself.