Sicilia Devi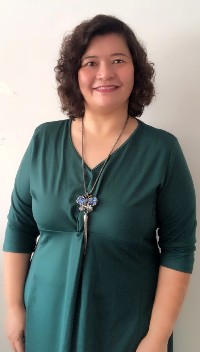 Ms. Sicilia Devi
Reiki Level I and II, CBP
Clinic
Hougang

Singapore, 0 S532699
Singapore
Phone: +65 96891119
siciliadevi@yahoo.com.sg

Biography
Sicilia is an Indian-Chinese Singaporean who grew up soaked in the cultures of both races. At the tender age of 19, her first job in a local hospital as an administrative staff sowed her interest in the healthcare industry where she had learnt about the various health challenges faced by women in Asia. After 4 years, she quit to become a full-time mother to her 3 kids for 15 years. She resumed work on a part-time basis as a pre-school teacher and was especially drawn to helping kids with special needs integrate socially with their peers and develop self-help skills.
Sicilia chanced upon Bodytalk after suffering from 2 years of cough and asthma like symptoms. She had sought help from western medical doctors and just was put on course after course of antibiotics. Even TCM physicians she consulted were puzzled on her poor response to Chinese herbs they had prescribed. The break came when western doctors decided to diagnose her as an asthmatic and start her on steroids. Knowing the harmful side effects of steroids, she rejected the diagnosis and the medication and went on the search for non-traditional help. A friend recommended her to try out this 'healer' for a session. Initially sceptical, she was still open to any other form of help she could get.
After just 2 sessions of Bodytalk, Sicilia immediately felt a tremendous improvement, physically and emotionally. She started to regain her health and self-confidence. Knowing that there are more people in the same predicament like her who could benefit from the Bodytalk healthcare system, she decided to pursue the Bodytalk Training in 2018 and has become a Certified Bodytalk Practitioner in 2019.
Sicilia has completed the following Bodytalk modules :
Modules 1&2 : Fundamentals
Module 3 : Principles of Consciousness
Module 4(7) : Bio-Dynamics
Fascial Energetics Level 1
Mindscape
If you will like a session or to find out more on how Bodytalk can help you gain better health, please feel free to text or email Sicilia.