Gaby Schmidt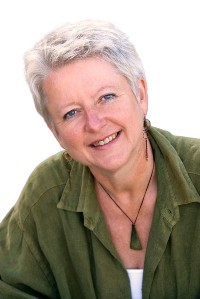 Biography
BodyTalk found me in September 2017, two weeks after my soulmate horse died. The sessions helped me to handle my grief, I could function again.
Although I worked for most of my life as a left brain orientated project manager, I have always been fascinated by the mind-body connection. My first BodyTalk experience was so profound that I wanted to learn more. I certified as a BodyTalk Practitioner in June 2019.
Since then I have completed several advanced BodyTalk and Mindscape courses and I continue to study more.
I love uncovering your body's story and jump-starting its journey to health.
I am a practising member of the International BodyTalk Association.
Currently I travel through New Zealand in my caravan offering person to person and distance sessions.
Please contact me at +64 021 379 022 or gaby@bodytalkforhealth.com to make an appointment.
You can follow my travels on Facebook at 'BodyTalk on the Road in NZ' or check out my website at www.bodytalkforhealth.com
I look forward to hear from you.