Stephanie Gruber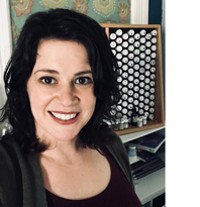 Biography
Stephanie Gruber, founder of Healing Forward, has spent many years in her quest for healing and this passion continues to drive her to seek out and incorporate the most powerful healing modalities available for herself and her clients.
Beginning formal nutrition training in 2009 through Bauman College of Holistic Nutrition and Culinary Arts, Stephanie completed a 2 year in-depth program to become a Certified Nutrition Educator and Nutrition Consultant. During this time, Stephanie completed a Kitchen Apprenticeship at the Three Stone Hearth kitchen in Berkeley learning from experts on WAPF traditional diets and nourishing nutrient-dense foods, and how to prepare them with ease in a modern world.
Next up, Stephanie dove deep into the clinical and functional medicine world and completed multiple programs including becoming a Certified NeuroNutrient Therapy Specialist with Julia Ross (The Mood Cure), Certified as a Trained Hormone Cure Coach with Dr. Sara Gottfried, and becoming a Certified Women's Herbal Educator with Dr. Aviva Romm. In 2014, Stephanie completed the requirements and the test to become Board Certified in Holistic Nutrition through NANP which was a well-earned milestone!
In 2018, Stephanie added Certified BodyTalk Practitioner to her list of titles and it has been the most transformational piece yet! BodyTalk's ability to dig into long standing emotional challenges, epigenetic changes at a cellular level, chakras, meridians, and even microbiome support to help all those critters find balance! It has become a cornerstone of sessions at HF for very good reasons and it incorporates beautifully with other modalities for personalized and individualized sessions for each and every client!
Along with these certifications, were an ever-increasing variety of mini-courses, weekend trainings, and lectures which are added in and often used during HF sessions. Modalities include Morphogenic Field Technique, Nutrition Response Testing, Touch for Health, Reiki, Theta Healing, Functional Blood Chemistry (Labwork), Hair Tissue Mineral Analysis and many, many other as listed in the modalities page. Each year the list grows!
There is definitely always more to keep learning and healing forward! Book now to take the next step in your health and wellness journey!