Bryan Michael Lane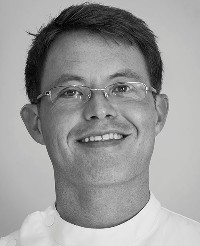 Mr. Bryan Michael Lane
MOsT, BSc Osteopathy, CBP
Clinic
79 Farrer Road
#11-03 Sommerville Park
Singapore, England W1G 8AW
UK
Phone: +65 9819 4153
bryanmichaellane@gmail.com

Biography
» German
BodyTalk London
I am an Osteopath, Certified BodyTalk (CBP) and MindScape practitioner. Most inspiring to me is unravelling the connections between perplexing symptoms and pain. To address the symptoms while searching for the root causes of the illness, creates the space to make truly significant changes in our lives. What is most rewarding for me is the response of people to treatment. Witnessing the increase in confidence, vitality and excitement to live an inspired life.
I began my studies in health care at age 12 with meditation and martial arts. Here I discovered the phenomenal ability of the body and mind to improve health, increase vitality and instil the joy of living. This inspired me to train in many disciplines of health care, including training and working with pioneers in health care such as: Eckhart Tolle, Caroline Myss, John Perkins, John Veltheim, the Gyoto Monks, Harville Hendrix, Gary Zukav, Neale Donald Walsh, and Sandra Ingerman.
I discovered BodyTalk during a 3 year battle with chronic Lyme's disease. While the condition was unresponsive to both conventional and complementary medicine BodyTalk facilitated a full recovery in 3 months. The speed of the recovery inspired me to incorporate the holistic approach of BodyTalk with the evidence based approach of osteopathy to obtain the best results.