Tracey Clark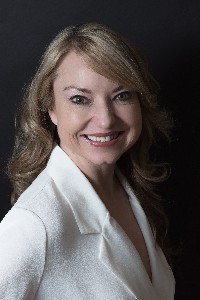 Tracey Clark
Doctorate and PhD, D.O.(MP), BA, AdvCBI. ParBP, SrCBI, CBI, BAT, AdvSrCBI, CBP, Parama BP, AdvCBP
Clinic
48 Grandview Street

Brantford, ON N3R 1Y4
Canada
Phone: 519-717-0153
thequantumphysician@gmail.com
www.quantumphysician.com
Biography
Tracey Clark
Doctorate and PhD, Integrative Medicine
Advanced Certified BodyTalk Practitioner,
Advanced Certified BodyTalk Instructor,
BodyTalk Access Trainer,
Senior BodyTalk Instructor
D.O.(MP): Manual Osteopath
I was introduced to BodyTalk in 2007 and felt an immediate connection with this very powerful yet non-invasive system of healing. In April of 2008 I completed all advanced BodyTalk Modules and completed examination to become an Advanced Certified BodyTalk Practitioner. My passion for teaching inspired me to train to become a BodyTalk Access Trainer and Advanced Certified BodyTalk Instructor. I take great joy in having the opportunity to share this incredible system of health care with my clients and students alike.
I am a Board Certified Manual Osteopath and hold a Doctorate and PhD in Integrative Medicine from the International Quantum University of Integrative Medicine. My continued studies have included Traditional Chinese Medicine, Naturopathy, Homeopathy, Holistic Nutrition, Auriculotherapy, NLP, Lymphatic Drainage, Myofascial and Craniosacral Release, Muscle Energy Technique, Positional Release Therapy, Total Body Balancing, Zero Balancing, Breakthrough and Mindscape.

Having spent over 20 years studying dance and working with elite athletes and artists, I see an incredible potential for the use of BodyTalk and its techiques in the industry of sports and performance. My background has also taught me the importance of mastering the basics whether it be in dance, sport or language. As a result, my teaching style focuses on understanding the language of the BodyTalk system and establishing a confident mastery of the basics. My goal is to provide my students with clarity and confidence in utilizing the tools provided by the BodyTalk and BodyTalk Access systems.

Through my BodyTalk practice I enjoy helping my clients to reach their full potential in health, well being and performance!

Distance Sessions available. Please call 519-717-0153 or e-mail thequantumphysician@gmail.com to make an appointment today!

Courses Completed: Modules 1 2, 3, 5, 6, 4/7, 9, Breakthrough 1, BodyTalk Interactive, Advanced Modules Integration, Orthopedic Evaluation, Chinese Medicine for BodyTalkers, MindScape, Advanced MindScape, BodyTalk Access, Parama Unit 1 and 2, FreeFall 1, Body Chemistry Specifics, Finding Health, Treatment Intensive, BodyTalk Fascial Balancing Level 1, 2 and 3, Evolve Epigenetics, The Soul's Journey.