Terryann Nikides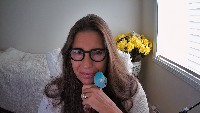 Biography
Terryann Nikides, B.A. Psych., CMT, CBP, Maître de Reiki Master, Instructrice de BreakThrough Instructor
Depuis son enfance Terryann Nikides est interprète d'intuition psychique. En tant qu'interprète, elle aide à faire resurgir la conscience. Elle a participé à des séances avec le Dalai Lama à Dharamshala, en Inde, ainsi qu'avec le maître spirituel Daskalos à Chypre. Son voyage spirituel l'a ménéé au Tibet, en Chine, au Japon, en Indonésie, en Grèce, en Thailande, et au Mexique.
Prèsentement elle enseigne le BreakThrough et pratique BreakThrough, et le BodyTalk à Montréal.
Ainsi elle donnes des cours en Tarot
Terryann Nikides has been an intuitive since childhood. As an intuitive she assists in raising consciousness.She has had audience with the Dalai Lama and also with spiritual master Daskalos in Cyprus. In addition, her spiritual journey has taken her to such places as Tibet, China, Thailand, Japan, Indonesia, Egypt, Isreal, Europe, Turkey, Brazil, and Mexico.
Presently she teaches BreakThrough internationally and practices BreakThrough and Bodytalk in Montreal.
She also give courses in Tarot.