Kerry D'Ambrogio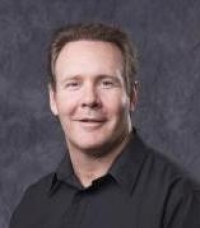 Dr. Kerry D'Ambrogio
DOM, AP, P.T., DO-MTP, Sr. CBI, ADVCBP, SrCBI, CBI, BAT, CBP, AdvCBP
Clinic
7311 Merchant Court

Sarasota, FL 34240
USA
Phone: 941-907-9250
kerryjdam@gmail.com
www.TSItherapy.com
Biography
Dr. Kerry D'Ambrogio, D.O.M., A.P., P. T., D.O. -M.T.P., AdvCBI, AdvCBP, Sr.CBI, Senior BodyTalk Instructor is an internationally recognized lecturer, author, Physical Therapist, Osteopath, and Board Certified Acupuncture Physician. He graduated from the Physical Therapy program at the University of Toronto, Ontario, Canada, the Osteopathic program at the Canadian Academy of Osteopathy & Holistic Health Science in Hamilton, Ontario, Canada, the John Wernham College of Classical Osteopathy in Maidstone England and the Acupuncture program at the Academy of Chinese Healing Arts in Sarasota, Florida, USA.
Kerry's unique approach integrates several schools of thought including Maitland, Kaltenborn, Cyriax, McKenzie, Norwegian approach, and Osteopathy (Muscle Energy, Strain and Counterstrain, Myofascial Release, Craniosacral Therapy/Cranial Osteopathy, and Visceral Manipulation, among others). Kerry also has a background in Acupuncture, Traditional Chinese Medicine, Applied Kinesiology, Body Talk, Orthotics, Muscle Imbalance and various exercise and movement therapies (Janda, Somatics, Florence Kendal, Shirley Sahrman and the Norwegian approach, among others).

Kerry is the President and Director of the D'Ambrogio Institute (DAI), www.DambrogioInstitue.com and Therapeutic Systems, Inc. (TSI), www.TSItherapy.com. He lectures internationally in over 20 countries and is recognized throughout throughout Canada, the United States, Mexico, Brazil, Venezuela, China, Hong Kong, Japan, Korea, New Zealand, Australia, the Philippines, South Africa, England, Scotland, Wales, Ireland, Germany, Italy, Norway, and Israel as an exceptional teacher of BodyTalk, manual and exercise therapies.
Kerry is a certified Body Talk practitioner, senior instructor and is a member of the International Body Talk Association. He is also a certified instructor recognized by the International Alliance of Healthcare Educators (IAHE). Kerry is a published author of Positional Release Therapy and he has written numerous articles in Physical and Occupational Therapy journals. Kerry has produced numerous DVD's and other resources to accompany his courses taught through the Dambrogio Institute. He has also discussed health issues on radio and television talk shows.
Kerry presently operates his own private practice, the TSI Center for Mind-Body Medicine which is located at 7311 Merchant Court in Sarasota, Florida, 34240. www.TSItherapy.com