John Veltheim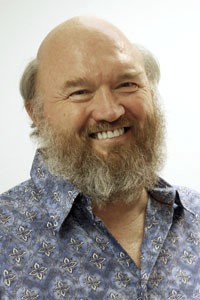 Dr. John Veltheim
D.C., B.Ac., CBI, SrCBI, CBI, ATI, BAT, MSI,
Clinic
To book a session visit
www.drveltheim.com
Sarasota, FL
USA
Phone: 941-921-7443
dawn@bodytalksystem.com

Biography
Dr. John Veltheim. D.C, B.Ac is the founder of the BodyTalk System and the International BodyTalk Association. Dr Veltheim is a chiropractor, traditional acupuncturist, philosopher, Reiki Master, lecturer and teacher.
The BodyTalk System was first developed in the 1990's by Dr. John Veltheim. Originally from Australia, Dr. Veltheim ran a very successful clinic in Brisbane for 15 years. He was also the Principal of the Brisbane College of Acupuncture and Natural Therapies for five years
His extensive post-graduate studies include applied kinesiology, bio- energetic psychology, osteopathy, quantum physics, sports medicine, counseling and comparative philosophy and theology.
The BodyTalk System was discovered by Dr. John Veltheim in the mid 1990's. His own state of health was compromised despite being a leader in the healthcare field working with both eastern and western methods. He eventually found a simple technique that corrected his condition. John saw this breakthrough as a new priority in his life and proceeded to investigate the techniques and principals involved.
In 1998, Dr. Veltheim moved to Sarasota, Florida to further his practice and research of BodyTalk. Soon he began to teach advanced levels of the BodyTalk System to professionals as well as lay people. When word spread about the successes of this remarkable new healthcare system, he took on the task of training other instructors so the BodyTalk System could be taught worldwide. Today there are over 200 instructors teaching in over 50 countries with translation of training materials into 10 languages.
Today, Dr. Veltheim travels the world, teaching sessions in BodyTalk and its related wellness programs to professionals as well as lay people. He continues to mentor and train a network of instructors to ensure this remarkable new healthcare system can be taught worldwide.
Dr. Veltheim now has a virtual clinic over Zoom. Sessions can be scheduled using the booking site www.drveltheim.com.