Sylvia Muiznieks - (Emeritus)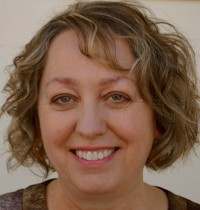 Sylvia Muiznieks - (Emeritus)
BSc, RMT, SrCBI, CBI, BAT, AdvSrCBI, SrMSI, CBP, Parama BP, AdvCBP
Clinic
Please call for directions.

Cochrane, AB T4C 0N6
Canada
Phone: 403.981.5613
sylvia@innatehealing.net
www.innatehealing.net
Biography
After 19 years as an IBA instructor, Sylvia retired from teaching BodyTalk and MindScape courses in January 2021. However, she continues to offer distance healing sessions with a mix of BodyTalk and the HelioSol System concepts that she developed over the years through study and working with clients. She brings a lot of practical experience to her clinical work.
Sylvia learned BodyTalk from founder Dr. John Veltheim, starting in 2000 and was among the first Certified BodyTalk Practitioners in North America (and later amongst the first Advanced Certified BodyTalk Practitioners in the world). She became a Certified BodyTalk Instructor in January 2002 and began teaching full-time soon after. In September 2003, Sylvia became a MindScape Instructor and before the year was out, she was a Senior BodyTalk Instructor, certified to teach her first advanced BodyTalk module.
In 2007 she became an Advanced Senior BodyTalk Instructor as well as a Senior MindScape Instructor, teaching the basic and all the advanced BodyTalk modules (including the PaRama Unit 1 Practical) throughout the world. She also trained and certified many BodyTalk Fundamentals instructors, BodyTalk Access Trainers, and advanced BodyTalk instructors for all the core modules. As a Senior MindScape Instructor, she trained and graduated a number of MindScape Instructors.
Sylvia designed and taught her own Advanced MindScape: Expanding the Possibilities course and a Mindscape course specifically tailored for 9 to 12-year-old children. She also wrote the BodyTalk Lymphatic Drainage and Applied Anatomy & Physiology (Module 5) textbook and co-authored, with John Veltheim, the BodyTalk Access training manual. Other contributions to the IBA included revising the textbooks for BodyTalk Fundamentals, Macrocosmic Bodymind (Module 6) and Matrix Dynamics (Module 9).
Sylvia continues to offer the products she developed specifically for BodyTalk students through her personal website, including:
· A self-study anatomy and physiology course that meets IBA requirements for advanced certification
· The Journey to the Magical Healing Place mp3 (which has proven to be beneficial to both clients and BodyTalk Practitioners)
· A Consciousness/BodyTalk Module 3 mp3 (available in English and German)
· An mp4 on Conducting Distance Sessions
· HelioSol System Template (plug-in) courses that BodyTalk practitioners can incorporate into their own clinical work under "Other Modalities" on the Advanced BodyTalk Protocol chart

Sylvia's clinical practice is based in Cochrane, Alberta, Canada.
Sylvia's Contact Information
Tel: 403.981.5613

Email: sylvia@innatehealing.net
Website: www.innatehealing.net