Sylvia Muiznieks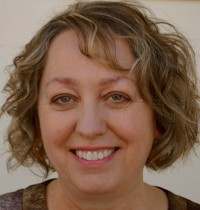 Sylvia Muiznieks
BSc, RMT, SrCBI, CBI, BAT, AdvSrCBI, SrMSI, CBP, Parama BP, AdvCBP
Clinic
Please call for directions.

Cochrane, AB T4C 0N6
Canada
Phone: 403.981.5613
sylvia@innatehealing.net
www.innatehealing.net
Biography
Sylvia has had extensive experience in the complementary health field as a practitioner, educator and administrator.

She learned BodyTalk from founder Dr. John Veltheim in 2000 and was among the
first Certified BodyTalk Practitioners in North America (and later amongst the first Advanced Certified BodyTalk Practitioners in the world). She became a Certified BodyTalk Instructor in January 2002 and a Certified Mindscape Instructor in September 2003. In 2003, she was also appointed a Senior BodyTalk Instructor
and was elected by her peers to the position of Junior Vice-President of the IBA (a position to which she was re-elected in 2005). In 2007, she switched roles to
become the VP for Academic Studies and she became an Advanced Senior CBI as well as a Senior MindScape Instructor. After a stint on the IBA's Management team as the Chair of Academics and Membership, she relinquished her advisory duties in March 2015 to focus on her teaching and clinical practice.

Sylvia's passion for teaching, and ability to clearly explain concepts and
demonstrate physical techniques, have been appreciated by many students over
the years – ranging from the ballet and modern dance students she taught in her
late teens to her present day BodyTalk and Mindscape students. In the past, she
also taught advanced anatomy and physiology and massage technique courses in
the Massage Therapy Certificate Program at Mount Royal College in Calgary, Alberta.

Students throughout Canada and abroad have consistently praised Sylvia's ability to take complex concepts and break them down into easily understood units, to
facilitate learning, retention and application. They also value her clinical expertise
and experience, open teaching style and the sense of fun she brings to her
trainings. Visit Sylvia's personal website at www.innatehealing.net to see what students have said about her trainings (click on the Courses button and then on Testimonials).

Sylvia was the Program Administrator of the Centre for Complementary Health Education at Mount Royal College for nine years. In early 2003, she resigned her position at the College so she could focus full-time on BodyTalk, to make herself
more available to her clients and students. She enjoys the balance between
teaching and practicing BodyTalk, and finds the two activities complementary.
About 70% of Sylvia's busy clinical practice in Calgary is now comprised of remote/distance treatments utilizing Mindscape techniques.

"I have been involved with many natural therapies and nothing compares to the profound results of BodyTalk," says Sylvia. "I have seen many people experience dramatic improvements in health and well-being—sometimes as soon as they get
off the table."

Sylvia offers through distance education, three anatomy and physiology courses
she developed specifically for BodyTalk Practitioners. Her Journey to the Magical Healing Place CD has proven to be beneficial to both clients and BodyTalk Practitioners. Other products she developed include a Consciousness/BodyTalk Module 3 CD (available in English and German) and a voice over PowerPoint lecture on how to conduct distance healing sessions.
Sylvia also wrote the BodyTalk System Module 5 Textbook (Lymphatic Drainage and Applied Anatomy & Physiology) and co-authored, with John Veltheim, The BodyTalk Access Training Manual. More recently, she revised the BodyTalk Fundamentals, Macrocosmic Bodymind (Module 6) and Matrix Dynamics (Module 9) textbooks.

Having seen hundreds of her adult students benefit from employing Mindscape techniques, Sylvia designed a one-day Mindscape course for children aged 9 to 12. Since April 2007, she has taught the class in Australia, Canada, Singapore, and South Africa. She has taught her Advanced MindScape: Expanding the Possibilities course throughout Canada as well as in Australia, New Zealand, Singapore, Japan, and the UK
Striving for excellence in her clinical work as well as her teaching, Sylvia is an Advanced Certified BodyTalk Practitioner and has also completed the requirements to become a PaRama BodyTalk Practitioner.
Sylvia teaches all the basic and advanced BodyTalk modules (as well as the PaRama Unit 1 Practical). As an Advanced Senior Instructor, she has trained and certified many new BodyTalk Fundamentals and BodyTalk Access Instructors, and has also trained and certified some instructors of the advanced BodyTalk modules - and as a Senior MindScape Instructor, she has trained and graduated a number of MindScape Instructors. She and one of her CBI graduates (Rosilyn Kinnersley from Melbourne) were interviewed on Pathways TV in Australia in 2006. You can find the interview online on the Pathways TV website at www.pathways33.com/you_tube_now.php Scroll down to find the interview.
For details about Sylvia's clinical work, the courses she teaches (including her training schedule and registration details), or to purchase one of her products, please go to her personal website at www.innatehealing.net.
Note re 2019 Sabbatical from Teaching:
Sylvia has decided to take a one-year leave from her teaching, effective December 1, 2018. She will continue with her clinical practice, 2 days per week. The break will give her a chance to enjoy a more regular daily routine and to tick off a number of things on her personal "bucket list" - things she has been putting off due to her heavy teaching commitments during the past 15 years.
Sylvia's love of teaching has not diminished! "I'm still excited to be bringing this incredible material to all those who are excited to learn it," says Sylvia. "And I'll have fun doing that, at least until the end of November!"
So, if you have been looking forward to taking a course with Sylvia and want to do so before 2020, you may want to check her current training schedule.
Sylvia's Contact Information
Tel: 403.981.5613
Fax: 403.538.6741
Email: sylvia@innatehealing.net

Please note that Sylvia's mailing address is:
Innate Healing Inc.
293 Sunset View
Cochrane, Alberta, Canada
T4C 0N6
Contact Information for Sylvia's Coordinators
The contact information for Sylvia's coordinators is listed next to each training in the IBA's posted Courses Schedule. If you can't find a training you are looking for, or if you can't reach one of Sylvia's coordinators, please contact Vilnis at (403) 981-5613 or vilnis@innatehealing.net