Seminars etc.
Instructors
Course Descriptions
Course Listing
Whether you want to learn a little more about BodyTalk or master all there is to know, the IBA has training you need to increase your understanding, hone your skills and improve your life and the lives of others.
With courses suitable for both the interested layperson and the health professional looking for additional healing tools, the IBA promotes global healing.
Spotlight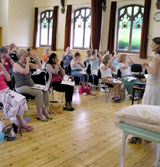 An Access class in the UK. One six-hour class is all that's needed to learn a basic health maintenance routine that can be used for a lifetime!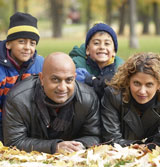 For the layperson interested in using the BodyTalk techniques, the BodyTalk Access training is easy to understand and learn and will help you assist your family and friends with healthcare in a simple and safe way.