Finding Health 1: DVD Course
Show all Upcoming Finding Health 1: DVD Course Courses Scheduled | Back to List of All Courses
---
Finding Health 1: DVD Course Video
---
Want to learn how to improve your health? Are you ready for a paradigm shift in the way you think about your purpose, your physical body and your Higher Self?
Finding Health 1 combines the wisdom of ancient teachings, quantum science and logic with the honesty and courage to look at facts and draw not-so-obvious conclusions. These conclusions will open your eyes to things you haven't thought of before and start you on a journey of exploring more about the world you live in. This exploration of the nature of health in the context of the universe is simultaneously exciting, scary and fun; Former students have said this class will fundamentally change the way you look at life. Improve your health and your practice with the information presented.
Finding Health explores the statement, "Consciousness is all there is." You will look at the revelations of quantum physics in simple terms and see how closely they align to the ancient wisdom teachings. Most importantly, the course will then challenge you to look at the consequences of those revelations in your daily life and your understanding of human nature in health, wealth, love, and relationships. If you're ready for an experience, this course is for you. This course will benefit practitioner and patient alike.
This course is valued at 21 hours of continuing education credits for CBPs.
This course counts for 21 hours of continuing education for Certified BodyTalk Practitioners' requirements.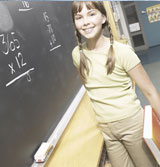 The BodyTalk Access techniques are specifically designed to stimulate balanced brain function and can improve children's learning abilities.
Spotlight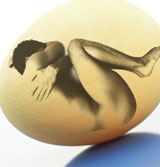 BreakThrough is a well-organized system of steps designed to show us our built-in defenses and deep-seated, limiting beliefs from childhood that prevent us from living life fully. Learn how you can break out of your defensive shell.