Seminars etc.
Instructors
Course Descriptions
BodyTalk Access for Animals Presentation
Show all Upcoming BodyTalk Access for Animals Presentation Courses Scheduled | Back to List of All Courses
---
The presentation will introduce the concepts covered the two day BodyTalk Access for Animals class. You will also be able to watch live demonstrations of aspects of BodyTalk Access for Animals as well as a BodyTalk for Animals live session. There will also be ample time for question and answers with the Trainer.
This course counts for 1 hours of continuing education for Certified BodyTalk Practitioners' requirements.
Spotlight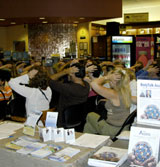 BodyTalk Access was developed for the lay person or as a one-day introduction to the larger BodyTalk System. BodyTalk Access is ideal for first-responders in emergencies.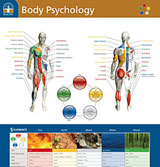 BodyTalk course materials facilitate the learning process.