Seminars etc.
Instructors
Course Descriptions
Fundamentals Study Group: Lesson 5
Show all Upcoming Fundamentals Study Group: Lesson 5 Courses Scheduled | Back to List of All Courses
---
Course Title:
Fundamentals Study Group with the Founder:
Lesson 5 - Cellular Repair
Course Overview:
This is lesson 5 of an 8 Lesson Fundamentals Study Group
John Veltheim and Laura Stuve will explore the Cellular Repair technique of the BodyTalk Fundamentals Course.
Course Description
The BodyTalk Fundamentals coursework presents the core concepts and techniques of The BodyTalk System and therefore provides you with the foundation of your BodyTalk knowledge base. This study group is designed to expand your foundation by giving you some background, deepen your understanding of key concepts, and explore the many ways in which the Fundamentals techniques can be applied. Lesson 5 will be presented by John Veltheim & Laura Stuve and will cover the Cellular Repair technique.
Course Outline
Lesson 5 will cover Cellular Repair from the BodyTalk Fundamentals Course materials.
The first 2 hours will consist of live lecture from John Veltheim and Laura Stuve.
The 3rd hour will be a live Q&A.
Course Objectives
Upon completion of this course the participant will gain a deeper understanding and a different perspective on the Cellular Repair technique.
Assessment: N/A
Textbook: BodyTalk Fundamentals Textbook that was provided with your BodyTalk Fundamentals Course
Additional Reading: N/A
Prerequisites: BodyTalk Fundamentals Course
This course counts for 3 hours of continuing education for Certified BodyTalk Practitioners' requirements.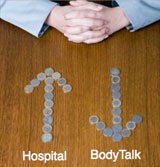 The BodyTalk System can reduce healthcare costs by stimulating the body's ability to heal itself.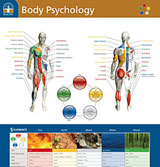 BodyTalk course materials facilitate the learning process.