Structural Integration Concepts: Practical
Show all Upcoming Structural Integration Concepts: Practical Courses Scheduled | Back to List of All Courses
---
Course Title:
Structural Integration Concepts: Practical
Course Overview:
Structural Integration Practical builds on the information learned in the Structural Integration Concepts and Structural Integration Concepts Live Stream courses. In this class we review the concepts of Structural bodywork and how to integrate it into your BodyTalk sessions.
Course Description
There will be a thorough review of the concepts taught in Structural Integration for BodyTalkers but the primary focus will be postural analysis and mastering the hands on fascial release techniques used in Structural Integration type body work. The class includes a review of functional movement theory and stretches/exercises that help to release fascia. This will also allow the student to understand how the proprioceptive nervous system drives fascial and muscular tension
Course Outline
• Observe and Practice Structural, Postural and Emotional Posture evaluation
• Review of Structural Integration Concepts for BodyTalkers
• Review of Functional Movement Theory
• Functional Movement stretches and exercise demo and practice
• Review and practice of fascial release techniques for all areas of the body
• Demonstration sessions of BodyTalk and BodyTalk Structural Integration Concepts.
• Learn how to do the fascial releases energetically "off the body".
Extensive practice time for all students giving and receiving fascial work to ensure proficiency applying structural concepts as well as have their own fascial system reorganized to proper health and alignment.
Course Objectives
Upon completion of this course participants will:?
Assessment: N/A
Textbook: Structural Integration Concepts and/or Structural Integration for BodyTalkers Manual.
Additional Reading:
Course Name: Structural Integration Practical
Format:In Person
Qualification:
This course counts for 16 hours of continuing education for Certified BodyTalk Practitioners' requirements.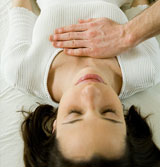 You cannot hurt anyone with BodyTalk. If you perform a technique incorrectly, it simply means there will be no result or change. It will not make the situation worse.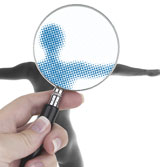 BodyTalk is a revolutionary healthcare system that utilizes state-of-the-art energy medicine to optimize the body's internal communications. This helps the body to operate more efficiently and effectively respond to injury and illness.