Seminars etc.
Instructors
Course Descriptions
Macrocosmic Bodymind Study Group (Lesson 1)
Show all Upcoming Macrocosmic Bodymind Study Group (Lesson 1) Courses Scheduled | Back to List of All Courses
---
Course Title:
The Macrocosmic Bodymind Study Group with the Founder (Lesson 1)
Course Overview:
This is the 1st lesson in a series of 3 on the principles and concepts presented in the Macrocosmic Bodymind course with the Founder, John Veltheim. These study group series are designed to give you access to the creator of this course and draw upon his knowledge base and experience. The history and evolution of these concepts plays an important role in the understanding of the application. Join John for a fascinating ride into the macrocosm.
Course Description
This study group series begins by expanding on the wonderful world of Chakra's. Deep your understanding of how unhealthy expression of the minor chakras can influence physical health. Then enjoy the exploration of the "past" as John discusses the concepts of the 8th Chakra.
Course Outline
Minor Chakras
8th Chakra
Course Objectives
Gain a deeper understanding and a different perspective on the key concepts presented in the Macrocosmic Bodymind.
Be exposed to the experience and knowledge of the founder and creator of this course.
Learn about different ways to apply the concepts presented in this course.
Assessment: N/A
Textbook: The Macrocosmic Bodymind Textbook that was provided with your course.
Additional Reading: N/A
Prerequisites: The Macrocosmic Bodymind Course
This course counts for 3 hours of continuing education for Certified BodyTalk Practitioners' requirements.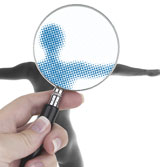 BodyTalk is a revolutionary healthcare system that utilizes state-of-the-art energy medicine to optimize the body's internal communications. This helps the body to operate more efficiently and effectively respond to injury and illness.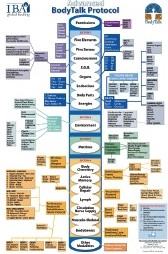 The BodyTalk Protocol defines the different "places" in the Body-Mind that may be addressed in a BodyTalk session.