Group BodyTalk Session- Digestion
Show all Upcoming Group BodyTalk Session- Digestion Courses Scheduled | Back to List of All Courses
---
Course Title:
Group BodyTalk Session with the Founder- Digestion
Course Overview:
This is an opportunity for anyone to partake in a group BodyTalk session with the Founder of BodyTalk. These sessions will be done at a distance and participants can connect through an online LiveStream broadcast.
Course Description
John will be offering themed, group BodyTalk sessions from a distance. This session will focus on digestive issues.
Future sessions will focus on relationship conflicts, and on money issues. Students can sign up for all three or individual lessons.
Are group session effective?
Yes. Group sessions are great opportunity for healing. The presence of the group will increase the number of observers and therefore increase the impact of the session. Also, the increased understanding of the group amplifies the possibility for a shift in consciousness or perception for everyone.
Distance Sessions
For some people the concept of doing consciousness balancing at a distance is relatively palatable however, for others, it is not well understood or accepted. Because BodyTalk is working at the level of consciousness (where it can then influence the mind, energy systems, and physical body) it is possible to do from afar and still be effective.

"Group sessions with John Veltheim are an experience like no other. It always amazes me because as I listen to the unfolding of the session, it resonates so much with what I am going through in my life that I feel like the session is just for me." Lasha Watson
Course Outline
Here is the focus for the 3 part series:
Session 1 - Digestion
Session 2 - Relationships
Session 3 - Money
Assessment: N/A
Textbook: N/A
Additional Reading: N/A
Course Name:Group BodyTalk Sessions with the Founder
Format: N/A
Qualification: N/A
This course counts for 1 hours of continuing education for Certified BodyTalk Practitioners' requirements.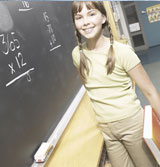 The BodyTalk Access techniques are specifically designed to stimulate balanced brain function and can improve children's learning abilities.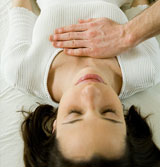 The BodyTalk System encompasses all the aspects of Mind/Body Balance.